Wheels

Many tractors stored or abandoned outside have rotten tires and rusty rims, sometimes unrepairable or unusable. Welding on some scrap iron can make some high traction solid wheels, and increase the tractors pulling power by decreasing the ground speed 1/3 with smaller wheel diameter.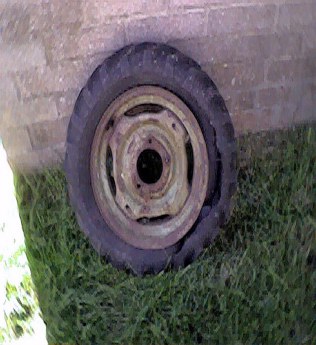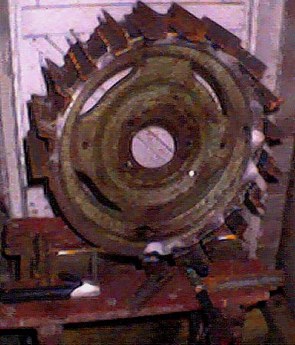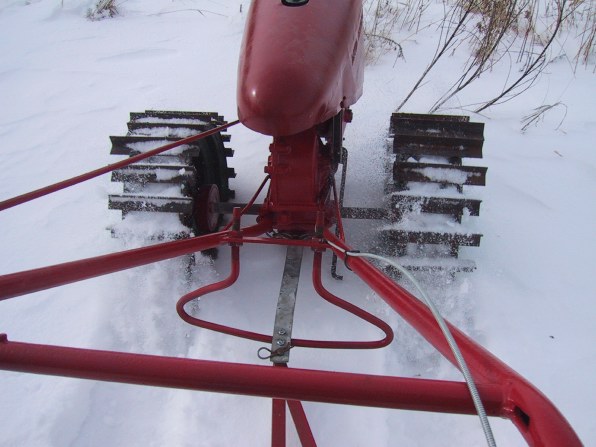 Here is the view from the drivers seat of a 5756 pulling a sulky in the snow.
The hitch is bult from spare stock, a length of chain replaces broken transmission eye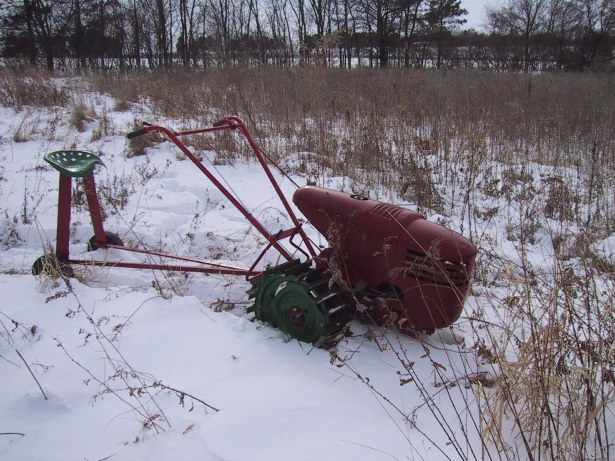 I now have some skiis on this sulky to try out after the next snow
wheel weights
David Bradley tractors weigh in at a little over 220#.
Addition of wheel weights increase traction without compromising maneuverability.
Functional weights are made from surplus heavy industrial cart wheels, bolted to the wheel rims.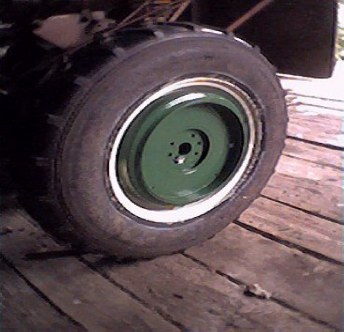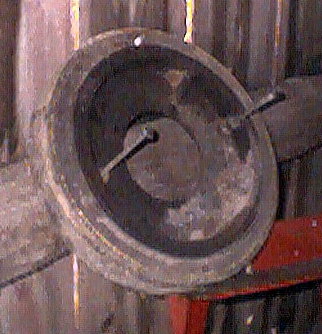 A great way to increase traction on hard surfaces it to use 10" bolts and a spare set of wheels.
dual wheels and farmasters on 917.5756 (pic soon)
Auto tire chains increase traction on knobbies or slicks