Hauling Carts

A properly designed hauling cart can increase the utility of a two wheel tractor and allow the user to ride along. A special hitch is not needed if the cart is supported at the rear transmission eye and the saddle bar. An eye bolt on the wagon tongue works well, or a short loop of chain.
4 wheel cart from a 3'x6'x18" galvanized electrical cabinet.
Front axle on lazy susan bearing turns on a dime.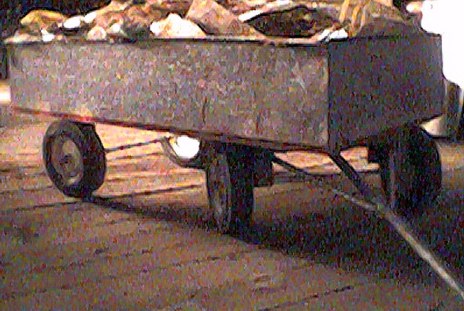 917.57597 with two wheel cart made from pallet, great for oversize loads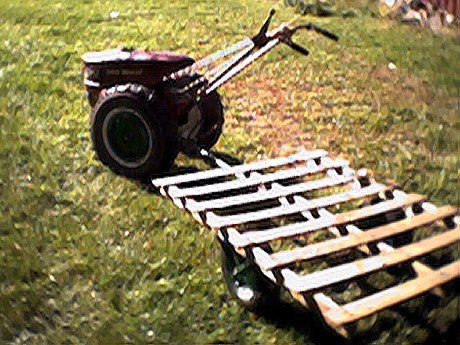 add a container for loose stuff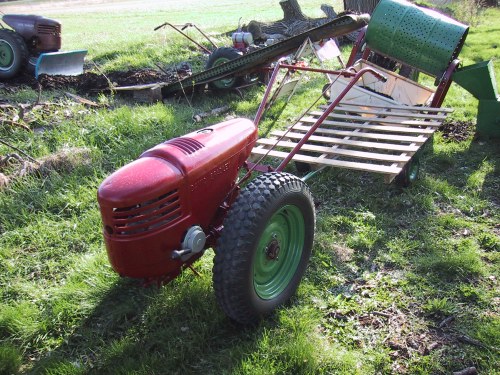 Two wheeled cart made from an 36x36x12 heavy metal box and 2" pipe.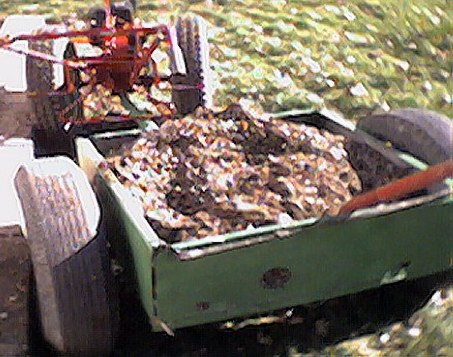 close up of hitch eye bolt on 917.575100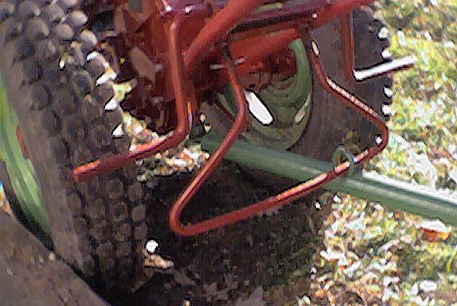 15" wheels carry a heavy cart easily and do not mire down in soft spots.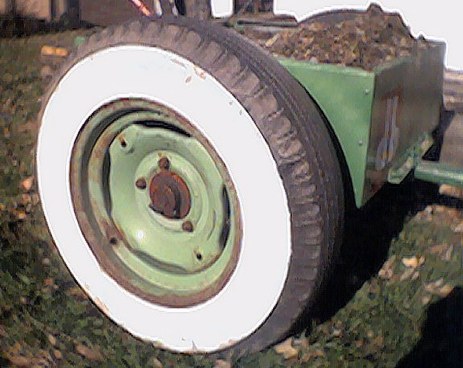 58598 S#21902 with riding sulky and snowplow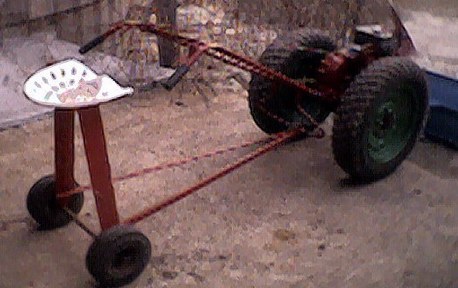 close up of chain hitch that works great with front mount attachments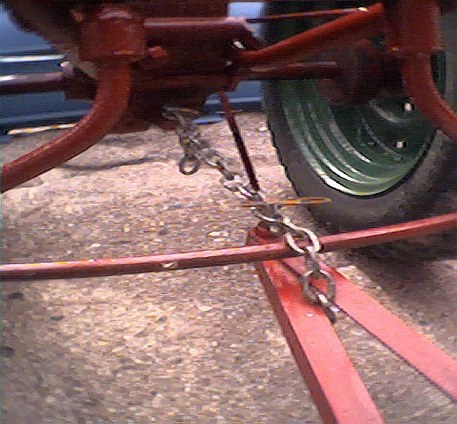 front wheelbarrow cart (pic soon)
55 gal drum manure train (pic soon)