Repower

The walkbehind tractors front mount engine design increases weight on wheels , balance and maneuverability.
This design also allows replacement engines to be easily installed.
Mounting holes can be drilled in the engine mounting plate or an adapter plate fabricated, and the new engine simply bolted on.
Unless you are expecially adept at finding obsolete parts for rebuilding vintage motors, take it off and save it for TOTFS.
Start enjoying these repowering advantages: easy recoil starting, reliability and longetivity with unleaded gasoline and replacable paper or foam airfilters, excellent cold weather operation and much greater HP and low rpm torque.
917.575121 with 1964 B&S 6HP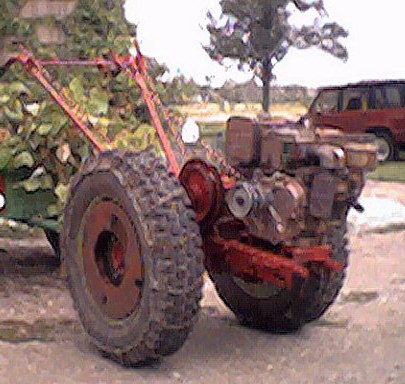 917.57597 with military surplus 1990 Deco 2.5 HP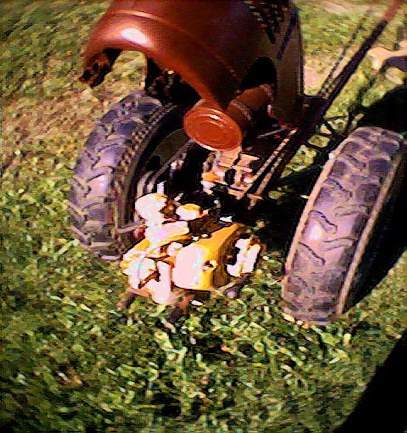 original au85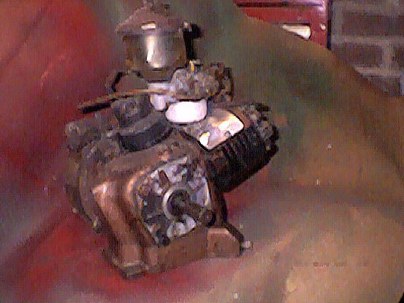 917.575100 with Tecumseh 5 HP
1941 50328 Handiman Junior with 2HP Tecumseh TECII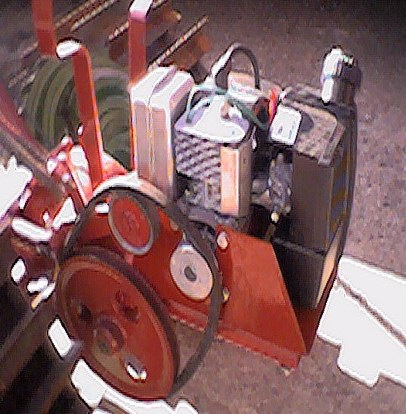 this small 2 cycle redlines at 8000 rpm, The wheels have a diameter of 18" and a spring return throttle is recommended as this tractor could easily run away from the operator
917.57561 S#293 with Deco 2.5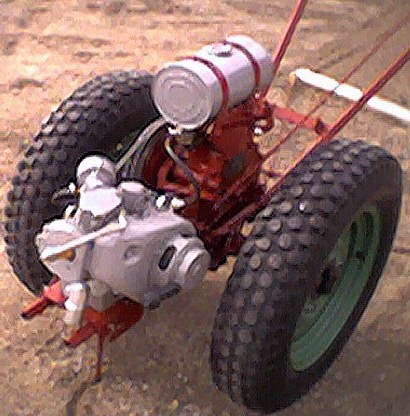 5756 series 216 with deco for snow